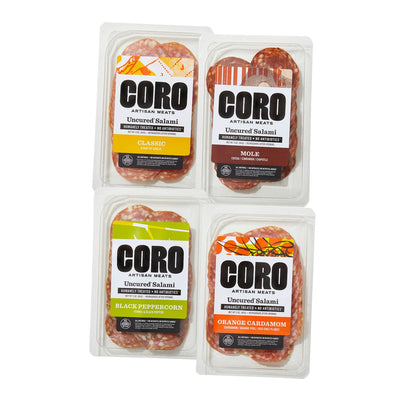 Sliced 4-Pack: Flagship
If you're anything like us, you'll want more than just a few slices of salami. Buy a 4-pack of our sliced packs and save! This option allows you to try four of our core flavors at once because who doesn't love a little variety? These do not need refrigeration upon arrival, so you can store them in your pantry or wherever you've got room! 

Each sliced pack includes 3 ounces of thinly sliced salami that is ready to eat. This 4-pack includes one of the Classic, one of the Mole, one of the Black Peppercorn & one of the Orange Cardamom flavors. 
All our cured meat is shelf stable. Refrigeration is not required.
Adding product to your cart